24 May 2018
Session 4: Management of Common Spaces
Read more
Second MGIMO-Fletcher Conference on Russian-American Relations
24th May, 2018. Moscow, MGIMO University
How much do U.S. and Russian approaches to the governance of cyberspace diverge? How much management is needed for transborder information flows? What are the implications of climate change for the governance of the high seas and polar regions? How could Russia and the United States cooperate in the Arctic? What is the contribution of science diplomacy to bilateral cooperation?
Moderator: Chris MILLER, Assistant Professor of International History, The Fletcher School of Law and Diplomacy, Tufts University
Alexey BIRYUKOV – Senior Advisor, Centre for International Information Security, Science and Technology Policy, MGIMO University
Paul Arthur BERKMAN – Professor of Practice in Science Diplomacy, The Fletcher School of Law and Diplomacy, Tufts University
Alexander VYLEGZHANIN – Chair, Department of International Law, MGIMO University
24 May 2018
Session 3: Competing Interpretations of International Law
Read more
Second MGIMO-Fletcher Conference on Russian-American Relations
24th May, 2018. Moscow, MGIMO University
What is the Russian perspective on the major challenges to international law? What is the American perspective on the role of legal instruments in the regulation of international politics? How do the two countries understand the principles of the "sovereign equality of states" and "non-interference in matters which are essentially within the domestic jurisdiction of states" in international law? What is the difference between Russia and the United States in understanding of the "general principles of law" and of jus cogens? How is international law related to national legal systems?
Moderator: Alexander VYLEGZHANIN, Chair, Department of International Law, MGIMO University
Anatoly KAPUSTIN – Deputy Director of Institute of Legislation and Comparative Law under the Russian Federation, President of Russian Association of International Law
Joel P. TRACHTMAN – Professor of International Law, The Fletcher School of Law and Diplomacy, Tufts University
Mikhail LYSENKO – Associate Professor, Department of International Law, MGIMO University, Ambassador Extraordinary and Plenipotentiary
24 May 2018
Session 5: Culture, Perceptions and Soft Power
Read more
Second MGIMO-Fletcher Conference on Russian-American Relations
24th May, 2018. Moscow, MGIMO University
To what extent do differences in approaches to norms contribute to the rise of tensions in the contemporary world? How is the concept of "soft power" understood in Moscow and Washington? To what extent do negative stereotypes contribute to the current tensions between Moscow and Washington? Is it possible to promote cultural exchanges and people-to-people contacts between Russia and the United States despite current political differences?
Moderator: Maxim KHARKEVICH, Associate Professor, Editor-in-Chief of research journals MGIMO Review of International Relations and Russian International Studies
Mark KALININ – Head, Department for Cooperation in Education and Science, Russia's Federal Agency for CIS Affairs, Compatriots Living Abroad and International Humanitarian Cooperation (Rossotrudnichestvo)
Vladimir PECHATNOV – Chair, Department of History and Politics of Europe and America, MGIMO University
Elizabeth H. PRODROMOU – Visiting Associate Professor of Conflict Resolution, The Fletcher School of Law and Diplomacy, Tufts University
Andranik MIGRANYAN – Professor of Political Science, MGIMO University
24 May 2018
Session 6: The State of the Eurasian Economy
Read more
Second MGIMO-Fletcher Conference on Russian-American Relations
24th May, 2018. Moscow, MGIMO University
What is the current state of the Russian economy? What are the prospects of changes (for better or for worse) in the sanctions regime established by the United States? How do the current Western sanctions and Moscow's response affect Russia's engagement in the global economy? To what extent does Russia remain committed to Eurasian economic integration?
Moderator: Steven BLOCK – Academic Dean, Professor of International Economics, Director of the Program on International Development, The Fletcher School of Law and Diplomacy, Tufts University
Natalya IVANOVA – First Deputy Director, Institute of World Economy and International Relations of the Russian Academy of Sciences
Daniel DREZNER – Professor of International Politics, The Fletcher School of Law and Diplomacy, Tufts University
Ruslan GRINBERG – Academic Director, Institute of Economy of the Russian Academy of Sciences
24 May 2018
Closing Session 7: Easing Great Power Crises
Read more
Second MGIMO-Fletcher Conference on Russian-American Relations
24th May, 2018. Moscow, MGIMO University
Is the representation of the current period as a new era of great power rivalry correct? Are there realistic roadmaps to normalize Russian-American relations? What kind of concessions are required on both sides to overcome current tensions? To what extent do relations with China affect U.S. and Russian attitudes towards each other?
Moderator: Igor ISTOMIN, Associate Professor, Department of Applied International Political Analysis, MGIMO University
Vitaly NAUMKIN – Academic Director, Institute of Oriental Studies of the Russian Academy of Sciences
Chris MILLER, Assistant Professor of International History, The Fletcher School of Law and Diplomacy, Tufts University
Tatyana SHAKLEINA – Chair, Department of Applied International Political Analysis, MGIMO University
Wrap-up
Andrey BAYKOV, Vice-President for Graduate and International Programs, MGIMO University
Daniel DREZNER – Professor of International Politics, The Fletcher School of Law and Diplomacy, Tufts University
16 October 2016
Lecture of R.M.Timerbaev "Essence and Spirit of the Treaty on the Non-Proliferation of Nuclear Weapons"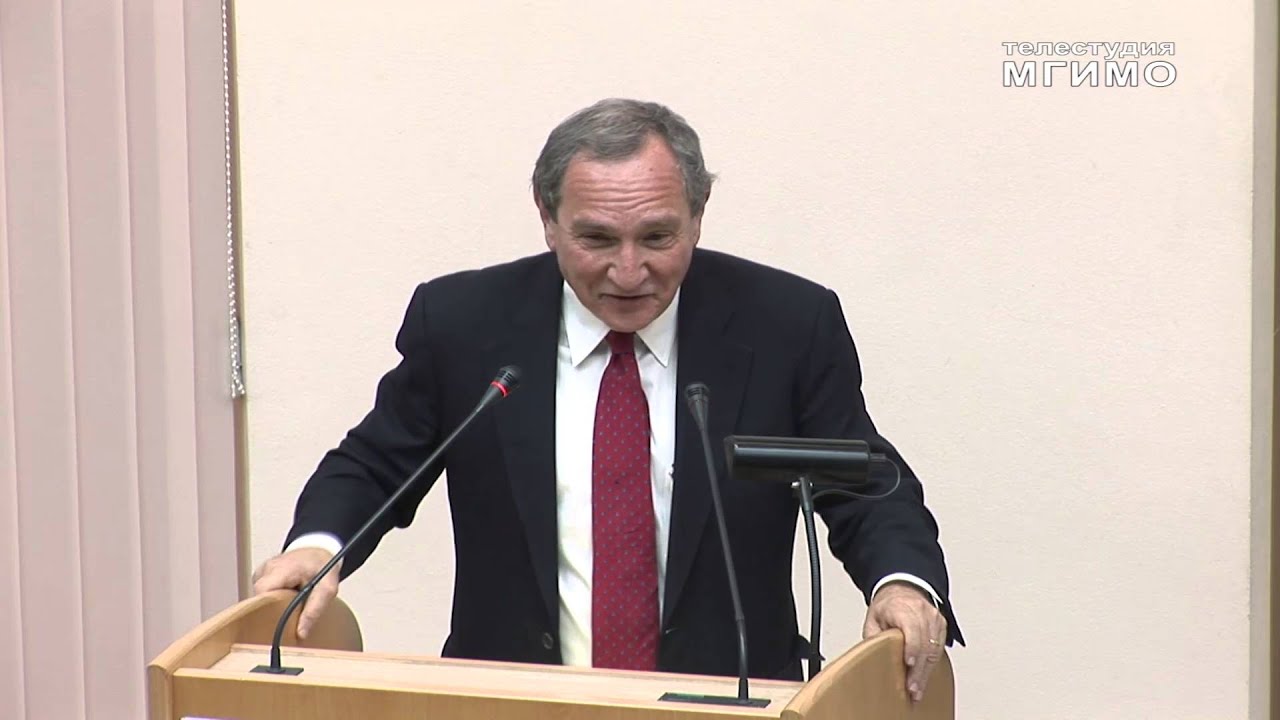 9 December 2014
Lecture by D. Friedman, President of Stratfor Analytical Agency
6 February 2014
J.G.Laborda: Current Approaches in English for Specific Purposes
Professor Jesús García Laborda (Universidad de Alcala, Spain) Current Approaches in English for Specific Purposes The presentation provides a historical background of English for Specific Purposes and explores the current approaches to designing ESP courses.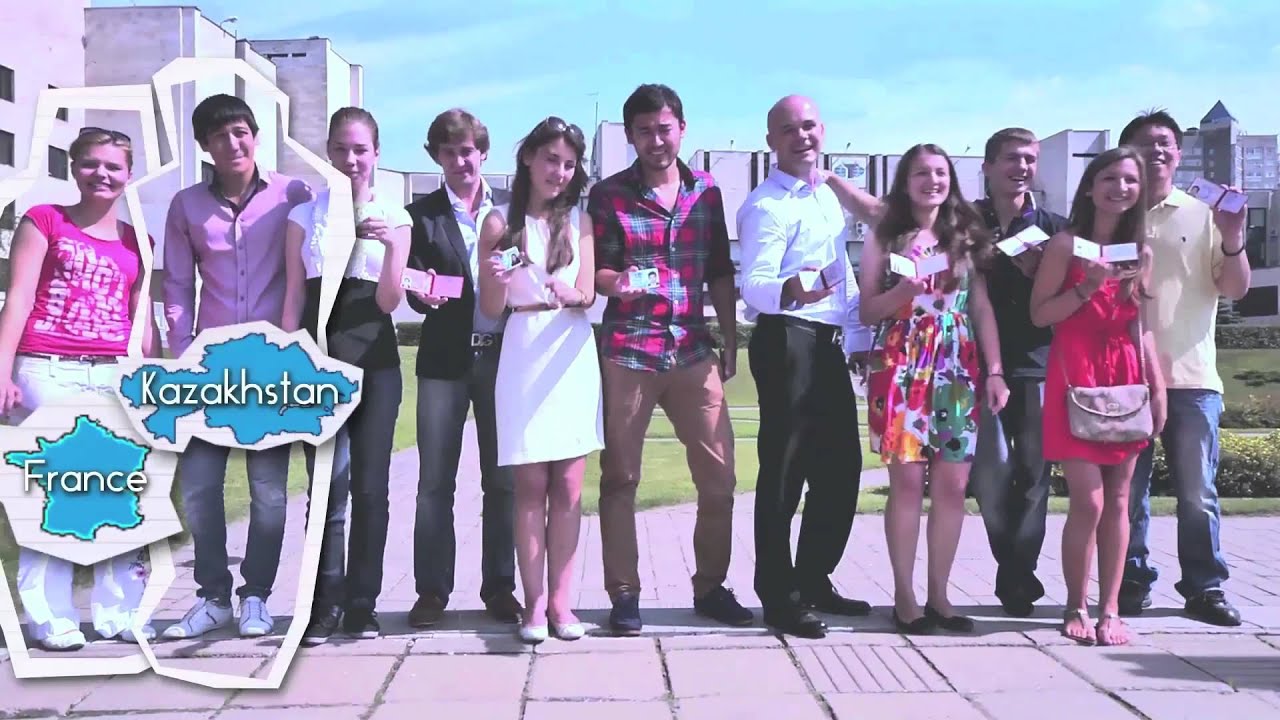 12 September 2012
MGIMO video 2012
12 April 2012
Lecture by S. Lawson «How to be a practical CEO»
28 October 2011
Lecture by Alec Ross, Senior Advisor for Innovation to the Secretary of State
11 November 2010
Madeleine Albright at MGIMO
21 May 2010
N.A.Simonia on Russian energy policy
30 April 2010
About European Studies Institute
Read more
At the summit in Moscow in May 2005, the European Union and Russia agreed to investigate the means of promoting the EU related studies and training in Russia. Within the framework of the EU/Russia Common Space of Science and Education, the aim was to encourage the study of EU law, economy and politics, in accordance with the best practices in the EU, including training and retraining of government officials and post-graduate students.
To achieve this the EU and Russia decided to found a European Institute at the appropriate Russian Institute in Moscow (MGIMO). On 25 September 2006 the European Studies Institute (ESI) commenced its activities at the Moscow State Institute of International Relations-University (MGIMO) of the Ministry of Foreign Affairs.
The main goal of the ESI is to equip professionals engaged in the EU-Russia cooperation with a better knowledge and understanding of the European Union and EU-Russia dialogue for the benefit of both parties and their rapprochement.
18 March 2010
Doctorate lecture by UN Secretary General Ban Ki-moon
17 December 2009
Speech by NATO Secretary General Rasmussen at MGIMO
2 November 2009
Lecture by Ted Turner at MGIMO
22 October 2004
Madeleine Albright at MGIMO